Southview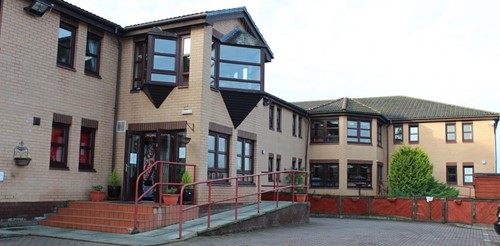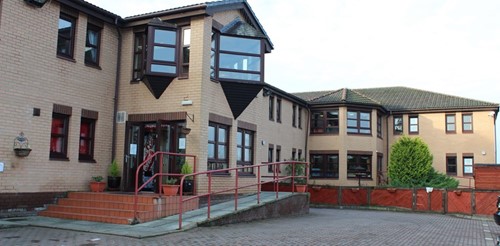 southview@thistlehealthcare.co.uk
34 Howieshill Avenue
Cambuslang
Glasgow
G72 8PL
Home overview
Services & Features
News & Events
Meet our family
Current Vacancies
Southview is organised to suit care provision for individuals with physical and/or menthal complex healthcare needs.
Carers are skilled in rehabilitation methods, taking on a range of continuing care needs, for which they are fully equipped and resourced to achieve high standards.
All rooms are en-suite and the service respects the privacy of residents, while promoting sound physical and emotional health through a thorough recreational programme.
Services & Facilities: 
Physiotherapy 
Independent Living Training 
Own GP if required 
Close to Local shops 
Near Public Transport 
Minibus or other transport 
Lift 
Wheelchair access 
Gardens for residents 
Residents Pantry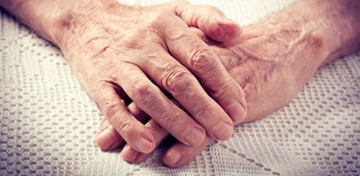 Living Room Project
Residents in Iona Unit were given the opportunity to decorate and design their lounge area. A committee was formed and they decided that they would have different corners for activities to suit each residents interests, for example a corner for music a corner for reading, a corner for TV. The committee sourced samples of wallpapers, paints, fabrics and furniture. When it was decided they went out bought the items and decorated with help from the staff. This has been a great achievement for the residents in creating this project with their own ideas.
New Garden Project
Southview recently had their garden developed from being overgrown with trees to this beautiful feature garden. The raised flower beds will enable residents to be more involved in our gardening club. Residents have been enjoying their new garden.
Scottish Care Awards
Southview was shortlisted for three awards in the prestigious Scottish Care Award Ceremony. Categories shortlisted for
Training and Development
Newcomer
Nutrition
To our delight we won the Training and Development Award which was presented by Michelle McManus to Leena Domun and Jill Scoular. The training team were delighted that all their hard work and innovative training methods had been acknowledged. Our training methods continue to enhance the lives of staff and residents in Southview which also reflected in our last visit from the Care Inspectorate with overall grades of 5's.
Dig-na-Tea Party in Southview
In Southview Care Home we are proud of ourselves in promoting dignity for all, respecting, compassion and choice is the essence of our dignity care. In February we celebrated a Dignity Day in Southview Care Home by hosting a Dig-na-tea Party. We invited residents, families, staff and the community.
Jill our Dignity Champion and team worked exceptionally well to produce a beautiful Dignity Tree (Dig-na-tree) and resident's wishes were written on the leaves of the Dignity Tree. Meaningful words were expressed such as personal care, independence, respect, long life, quality of life, confidentiality. These wishes were written on the leaves of the tree. Gail our Chef and her team provided delicious cakes and snacks all served with tea and coffee.
Jill spoke about Palliative Care and how Southview is adopting the symbol of a butterfly to represent our Palliative Care. A lovely butterfly will be placed on the door of a resident who is receiving Palliative Care, and will also be placed next to their name in the duty room so that all staff are aware of the person who is receiving palliative care.

Paisley Museum
Residents visited Paisley Museum in March to view a photograph exhibition of Scottish Musical Artists and Bands from the 70's and 80's. Both Jeff and John enjoyed this very much as they have a passion for music, Jeff plays guitar and attends Southview's music group and John often talks about concerts he has been to over they years. This was a great day out and enjoyed by all including staff.
Falkirk Wheel
In May staff took residents from Tiree and Iona Units out for the day to visit the Falkirk Wheel. The weather was great and being around the canals was very relaxing and peaceful. Everyone was overwhelmed by the size of the wheel and we chatted about who would like to experience life on a canal barge. Everyone was in agreement this would be a nice and idyllic way of life. Later we drove to Alloa and had lunch in a nice tea room.

Transport Museum
This day out was enjoyed by all how attended, they had many stories to share about their memories and experience of using the types of transport on display, from bicycles, trams, buses and cars. Everyone remembered the museum when it was sited behind the Kelvin Hall, but were impressed by the new modern museum building by the River Clyde.

Premier league championship
The Premier League Championship will start again soon. This involves residents from all homes competing against each other, and at the end of the year an award ceremony will take place. This was very popular last year and residents are looking forward to this again.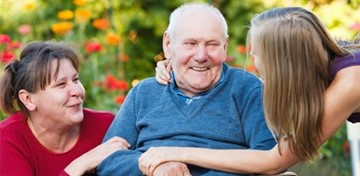 The staff at Southview Care Home are committed to supporting the people who live here to fulfil a full and active life.
Our dedicated team of staff will work in partnership with you and the wider multidisciplinary team to provide you with the highest standard of quality nursing, medical, spiritual and social care and attention, tailored to your needs and wishes and as required by the National Care Standards.
Our Manager at Southview, Vanita Dowlul, works alongside a highly qualified and experienced team, including but not limited to:
Administrator
Registered Nurses
Clinical Services Manager
Team Leaders
Ancillary and Hospitality Staff
Housekeeper and Domestic Team
Chef and Catering Assistants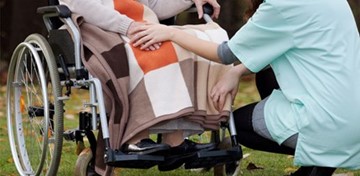 We are always looking to speak with Registered Nurses, Senior Carers and Care Assistants to join our team. If you would like to learn about the job opportunities with Thistle Healthcare, please get in touch today: recruitment@thistlehealthcare.co.uk or call 0800 458 7585."