Lochleven Care Home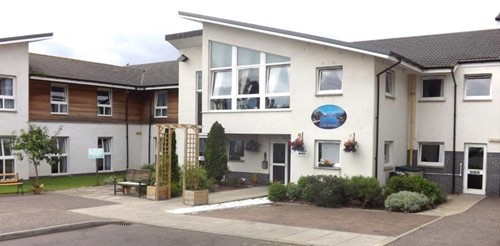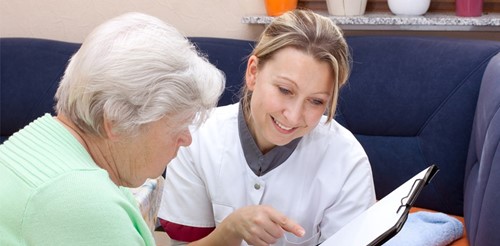 lochleven@thistlehealthcare.co.uk
121 Lawers Drive
Panmurefield Village
Broughty Ferry
Dundee
DD5 3UP
Home overview
Services & Features
News & Events
Meet our family
Current Vacancies
Lochleven Care Home, located on the outskirts of Dundee, offers scenic surroundings that combine with modern furnishings in order to offer older people with care needs a comfortable retirement.
Though registered for 100 residents, the home takes pride in providing all individuals with a person centred care
and specialises in the needs of those diagnosed with dementia.
All of the home's rooms are en-suite and residents are supported with personal tastes and freedoms,
having their privacy respected while being able to relax in a pleasant communal atmosphere.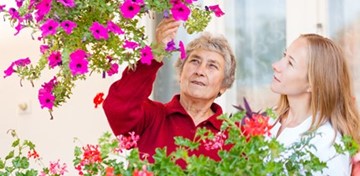 Services & Facilites:
Physiotherapy 
Own GP if required 
Close to Local shops 
Near Public Transport 
Minibus or other transport 
Lift 
Wheelchair access 
Gardens for residents 
Bar/Cafe on premises 
Residents Pantry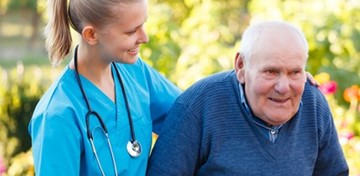 Dream World Wide Productions
We have been having our usual monthly concerts from local entertainers and were lucky to have had a concert from Dream World Wide Productions, it was a War Times Years show and the entertainers were dressed in uniform and all the residents were given flags to wave, the singing was very good and everyone whom attended had a great time.

"At home at theatre"

This is a show to commemerate 70 years of VE day, again this is a very visual concert with entertianers dressing up in appropriate uniforms.
Outings
Now the better weather is almost upon us we are planning trips to Verdant Works which is local museum with a working Jute Mill, and as a lot of our residents are ex mill workers it will be a very popular outing. The last time we visited, one of our residents took over the tour and told the museum staff all about the machines.
Transport Museum
New Transport Museum just opened in Dundee which we hope to visit in the summer, again we have a few residents who used to be " clippies" so looking forward to this visit.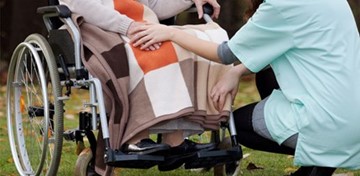 The staff at Lochleven Care Home are committed to supporting the people who live here to fulfil a full and active life.
Our dedicated team of staff will work in partnership with you and the wider multidisciplinary team to provide you with the highest standard of quality nursing, medical, spiritual and social care and attention, tailored to your needs and wishes and as required by the National Care Standards.
Our Manager at Lochleven, Julie Moore, works alongside a highly qualified and experienced team, including but not limited to:
Administrator
Registered Nurses
Clinical Services Manager
Team Leaders
Ancillary and Hospitality Staff
Housekeeper and Domestic Team
Chef and Catering Assistants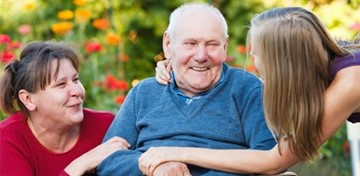 We are always looking to speak with Registered Nurses, Senior Carers and Care Assistants to join our team. If you would like to learn about the job opportunities with Thistle Healthcare, please get in touch today: recruitment@thistlehealthcare.co.uk or call 0800 458 7585."